Earlier this year we received a call regarding termite infestation in a mobile home. What we found were Termite Tubes underneath the home. Termite Tubes look like this: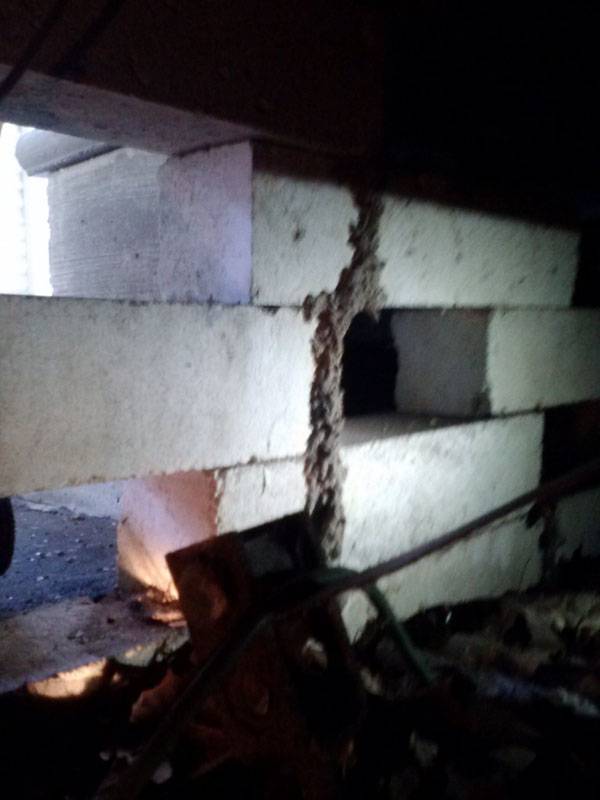 These termites actually built tubes on the concrete to get to the wood above.  It is common for subterranean termites to build tunnels on concrete to get to the wood within the structure.
If you suspect termite infestation in your home or building, don't procrastinate.  Call us today.  We offer FREE Termite Inspections and Estimates!