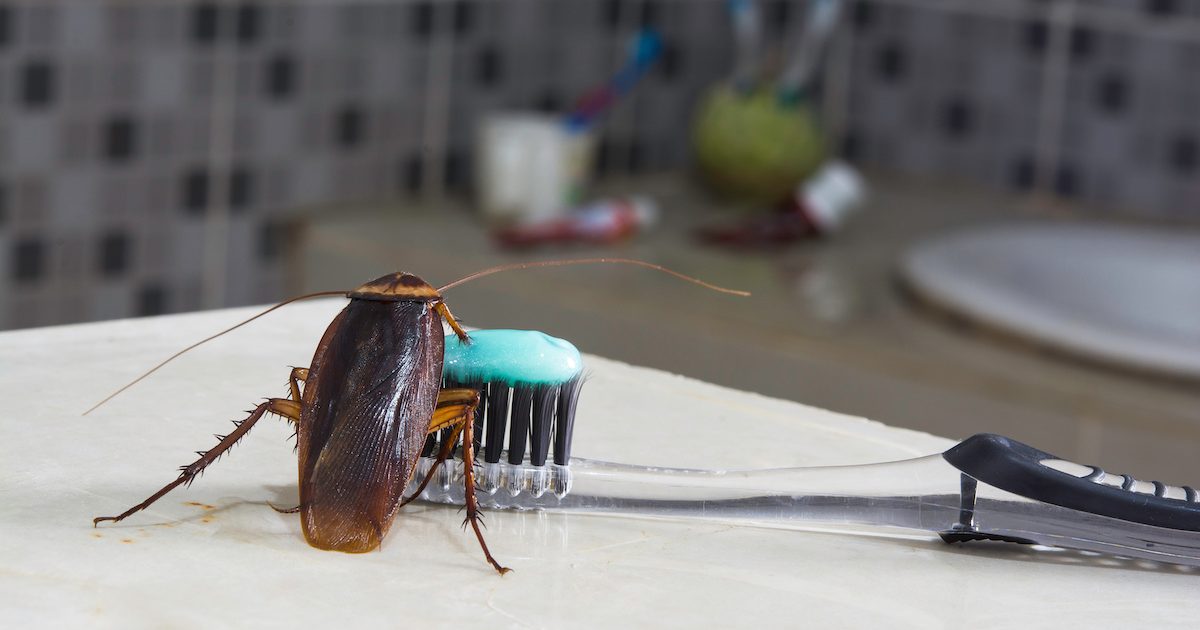 Pests are a huge problem for homeowners as well as commercial establishments. From mice to rats, from termites to bed bugs, these tiny invaders can cause big problems — not just physically, but financially and emotionally. Not to mention, your health is put at risk when you are living or working with unwanted pests. Can pest control help you live in a healthy environment without the worry of disease?
Luckily, pest control is a sound solution for getting your home healthy and free of disease. We'll show you why it's important to consider pest control for the health of your whole family.
Pest Control and Your Family's Safety
There are many ways that pests can make your property unsafe, but the most obvious is biting. While roaches, mice, and rats are less likely to bite than mosquitoes, spiders, and ticks, they still have the potential to spread disease via their saliva and feces. A number of dangerous diseases are spread by rodents and their feces, including: Lassa fever, hantavirus, and spotted fever.
Pest control is one of the most crucial aspects of keeping your house clean and healthy, as pests can spread diseases and germs. A good example of the gravity of pest control is when cockroaches enter a house. These nasty insects leave behind a trail of filth that can cause asthma and allergies in asthmatic and allergic people. If there's an asthma sufferer in your home, it's best to get these pests out as soon as possible.
What Pests are a Threat to Your Health?
When it comes to the health of your household, you might be wondering what pests you need to worry about.
Making your home a welcoming place to mice, cockroaches, and other pests can lead to a variety of health issues. You may not realize your home is a haven for disease-spreading pests or that the signs that you see are actually symptoms of possible illness. For example, if you have cockroaches in the kitchen, they might be carrying germs that could be harmful to your family. This is especially true when it comes to Salmonella and E Coli.
It's no surprise that cockroaches come with diseases, but want about harmless house ants? Unfortunately, ants can make your family sick as well. Ants are known for carrying bacteria and even parasitic worms that can spread to your kids and pets.
Health Threats from Rodent Infestations
Meanwhile, mice and rats bring other diseases into your home. Bites from mice and rats are common causes of infections, and eating or drinking food that has been contaminated by mice and rats can spread disease.
Rats will carry a bacteria called leptospirosis, which can cause liver and kidney failure.
Rodents can carry the hantavirus, which can lead to respiratory illnesses and even death.
Furthermore, rodents can carry fleas and ticks, and they leave behind urine and feces that can trigger allergies and potential itchy rashes.
Rodents and cockroaches can trigger allergies and asthma, and they can also spread things like salmonella and rat bite fever. If these pests can invade your home, they can also invade your food. Rodents have been known to contaminate food supplies and use them as a source of food.
The damage they can cause while they're inside your home can be extensive. They can eat and contaminate electrical wires, insulation, and anything else they can get their teeth on. Chewing on electrical wires can result in a potential fire hazard, putting your family in serious danger.
Signs that You Have a Pest Infestation
You can see why it's important to keep pests out of your home. Whether it's ants, rats, or another species, you have to be careful about potential infestations. Your health depends on it!
But what are the signs of a pest infestation? When we are talking about general terms, there are many signs of a pest infestation to consider.
For example, you may see ants or termites out in the open. You may see cockroaches around your home. A pest infestation could also include rodents, mice, or squirrels.
Among the signs you may see are gnawing marks on wood or cardboard. It is also possible that you may see little droppings around your home. Some bugs may bite you, while others may leave stains around your home. The signs that you will notice greatly depend on the type of pest. Below, you'll find signs of common pests that you may find in your home:
Top Signs of an Ant Infestation
Do you have an ant infestation in the home? While an ant or two might appear harmless, they are capable of major destruction to your home as well as spreading of disease. But what are the signs of an ant infestation?
Seeing Ants
Although this is probably the most common sign that you have an ant infestation, it is not the only one. Ants will turn up when you least suspect it, so you may not always see them. However, if you see ants on a regular basis, they are probably not one-off visitors or a few strays – there is likely an infestation.
Ant Droppings
Ant droppings are a sure sign that you have an ant infestation in the home. Ants are dirty and messy and will never clean up after themselves. They will leave a trail of small black droppings throughout the home. The small black pellets are sawdust-like but very light.
Dead Ants
When a nest of ants is disturbed, the entire nest will come out to protect itself. If you have an ant infestation, you will most likely see more ants than you would expect normally. These may be dead or dying. An ant colony can be destroyed by a sudden disruption, but the queen and other ants will stay and continue to live hidden in your home.
Sudden Unexplained Insect Activity
Ants are extremely good at colonizing new areas and setting up homes. They are able to do this as they are not picky about what they eat. They will eat anything, including other insects. If you suddenly find you have more ants than usual, you'll need to consider the possibility of an infestation.
Common Signs of a Cockroach Infestation
Cockroaches are nothing but trouble. They are very dirty insects, and their salvia and shedding skin can make you sick. What are the signs of a cockroach infestation?
The most common signs are:
Seeing one roach during the day. When you see one, there is almost always more roaches hiding somewhere
Seeing cockroaches darting across your path
Seeing a swarm of roaches when you open the door to your bedroom or kitchen
As soon as you see one or two cockroaches, it is time to act. Cockroaches can carry bacteria that can make you sick. They also give off an oily substance when they walk that can also affect your health.
With a cockroach infestation, you may also notice an unpleasant smell. Cockroaches do not just destroy your food, but they also cause damage to clothing, shoes, books, and furniture.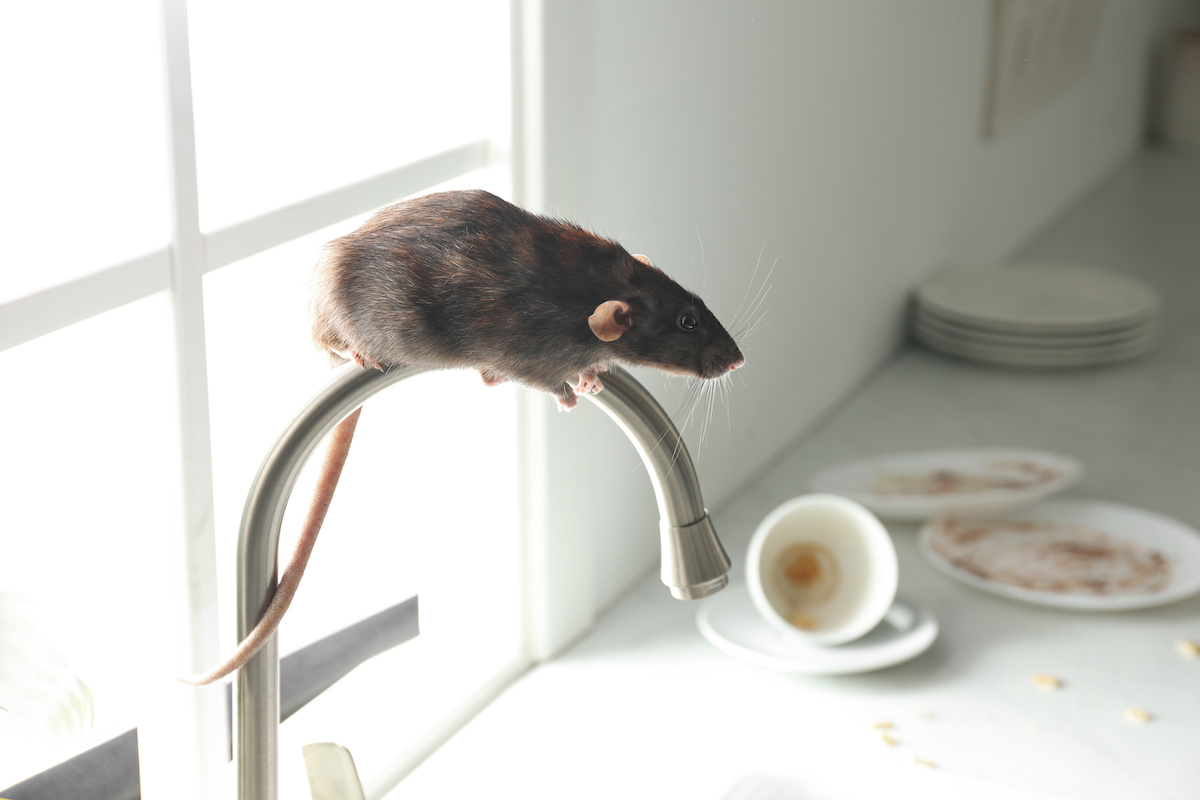 Signs of a Mouse or Rat Infestation
Are you worried about mice and rats invading your home? This is a top cause of concern, as mice and rats spread a variety of diseases. What are the signs of mice and rat infestations?
Do you hear scratching and scurrying noises in your walls and ceiling?
Are there signs of holes in your walls and floors?
Do you notice the smell of urine or droppings in your kitchen, bathroom, and other areas of your house? If so, you need to inspect your home for signs of a mouse or rat infestation.
Droppings are one of the most obvious signs of a mouse or rat infestation. Mice and rats leave feces behind as they move throughout your home. You can find droppings in the attic, walls, ceilings, and in other places around your home. While you might not see an enormous amount of droppings at first, these droppings can build up over time.
If you see droppings – black or brown, and up to 1/2 inch long – in any area of your home, you have a mouse or rat problem. The droppings are a good indicator that there's an infestation, as a single mouse will leave behind five droppings a day.
How Can Pest Control Help with Your Health?
Eliminating pests and their diseases is the top reason why you should consider professional pest control.
But did you know that pest control can help keep you healthy too? Pests can bring with them a host of diseases and contaminants that not only affect you but your family and the people who come into your home.
Pests and their diseases pose a serious threat to your health. The good news is that Drive-Bye Exterminators can help. Please contact us today to help with infestation problems in your home, including cockroaches, mice, ants, and more.