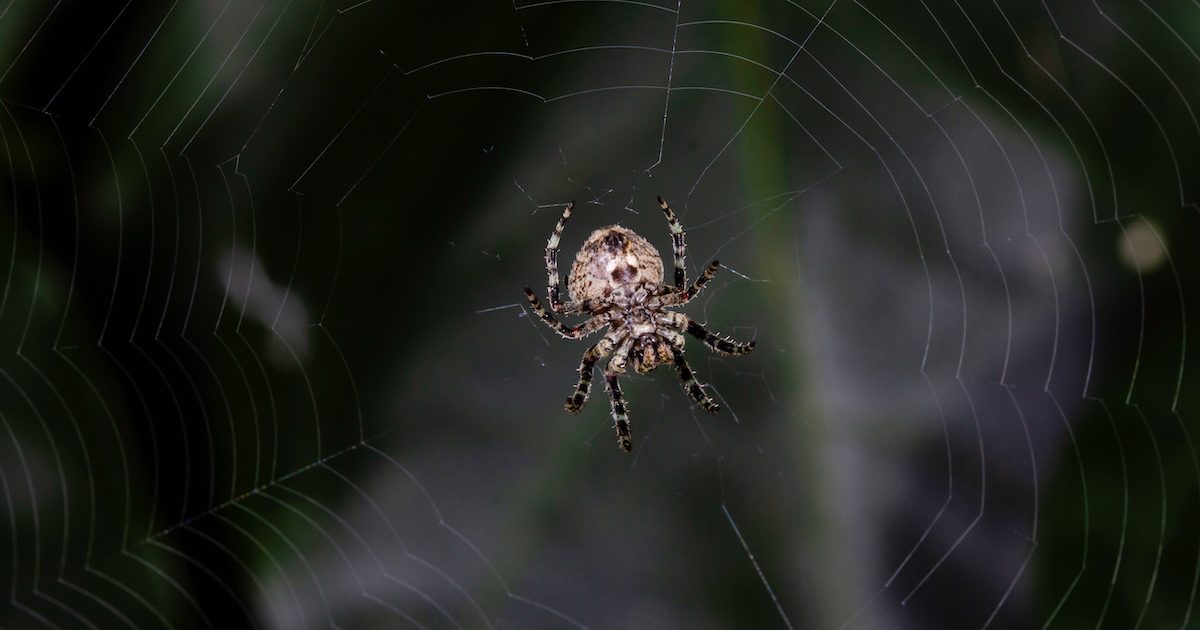 Do you have a spider problem in your home? If so, you're not alone. Spiders are nearly everywhere and it can be difficult to keep them out of your home. Luckily, most spiders pose no risk to humans, but they are a nuisance and not exactly fun to spot in the shower. Everyone wants to get rid of spiders in their home, but where do you start?
As with any other pest, getting rid of spiders can be challenging but it's not impossible. Here are some helpful tips on how to get rid of spiders in your home:
What Spiders are in Your House?
Let's first discuss the most common house spiders that you'll find in Florida.
The most common spiders in Florida include the orb weaver, crab spider, and jumping spiders. You could also encounter a few other species such as the black widow or brown recluse, but luckily these are not common house spiders.
Most spiders are harmless and can be killed with little effort or cost. However, some species are considered to be dangerous to humans, such as black widows, brown recluses, and hobo spiders, and extreme care should be taken when dealing with these pests.
Whether you have a few spiders in your home or thousands, there are several things that you can do to help get rid of them.
How do you know if there are spiders in your home?
Maybe you've spotted a couple of spiders scurrying behind your refrigerator or a few cobwebs in your attic, but that's normal, right? How do you know if your spider sightings are part of a much bigger infestation? Here are a few signs to watch out for that can be huge red flags:
You find active webs- Cobwebs are usually deserted and harmless, but active webs are spider webs that feature spider activity such as egg sacs or insects wrapped up for a future meal. Active webs are one sign that you have a spider infestation.
You discover egg sacs- Whether you spot them in active webs or tucked away in a safe corner of your home, little white egg sacs are a definite sign of a spider problem. Each sac can contain hundreds of baby spiders ready to be released into your home.
You have a lot of flying insects- Spiders are always looking for a food source and their favorite food is flying insects. If your home has a lot of flies, moths, mosquitos, roaches, or earwigs, they could be attracting spiders as well.
Your home has dark, moist areas- Spiders are attracted to dark, dank areas like attics and basements. This is especially true if you have a lot of storage boxes for them to hide in. Monitor these areas of your home carefully for signs of spider activity.
You find spider droppings- Spider droppings look like tiny black splatters. They are very hard to spot if you aren't looking for them, but if you find this telltale sign in the corners of your home you can be sure that you have an infestation.
You see spiders- Maybe one spider isn't a big deal, but that one spider could be part of a much bigger colony. If you regularly spot spiders in your home it may be worth calling an exterminator to access the problem.
Clean Places Where Spiders Hide
Spiders come into your home because they need shelter, food, and a place to lay eggs. If you notice evidence of spiders, begin to clean those areas more frequently to reduce their food supply. Vacuum up webs and dispose of any egg sacs right away.
Where do spiders like to hide? You may find them lurking in the corners of your house, the shower, the laundry room, the garage, the rafters, or any area that is dark and quiet.
Don't Forget to Clean Your Yard
While cleaning the inside of your home is important for summer spider control, you don't want to forget the outdoors. Keeping a clean yard is another key to getting rid of spiders.
If you have outdoor areas, like a patio or a yard, keeping them free of yard waste and debris will help reduce the spider population in that area.
Keeping your yard clean will help prevent spider infestations. You can do this by keeping your grass cut, hedges trimmed, and flower beds clear.
You'll also want to discard any debris and piles of wood on your property. Spiders will be attracted to these areas, and then they'll eventually make their way inside your home.

Get Rid of Spiders with Peppermint Oil or Vinegar
Did you know that peppermint oil can help get rid of spiders? It's true! In fact, it's one of the best ways to repel them. Peppermint has been used for centuries for its refreshing, calming, and relaxing properties. In addition to these health benefits, peppermint can also help repel spiders and other pests.
Vinegar can also drive spiders out of your home. By mixing equal parts vinegar and water, you can spray the solution directly on the spider. You can also spray this solution in areas where you tend to find spiders in your home.
These are two solutions that can help control the spider population in your home without using harsh chemicals. However, be aware that this might not be the most effective approach for long-term results. For persistent spider infestations, you may ultimately need to hire a professional pest control company for help.
Plug up Holes Where Spiders Get Inside
Spiders can enter your home in many different ways, but one of the most common ways is through holes in walls, floors, or windows. If you find holes in your walls, you can plug them up with spackle to prevent spiders from coming in that way. If you have holes in your floors, you can fill those holes with caulk to block spiders from entering.
You'll need to be mindful of keeping your windows and doors open as well. It doesn't take long for a spider to sneak inside when your door is wide open. Be sure you install insect screens on windows and check them regularly for tears.
Set Spider Traps
If you want to get rid of spiders that have already entered your home, you can try spider traps in your home. Spider traps are non-toxic and chemical-free. They simply have a sticky surface that traps spiders.
Several brands make spider traps, such as Dr. G's. You can get these traps in different sizes so you can place them around all the areas of your home that are prone to spiders. You can place a trap near a vulnerable wall where spiders might be entering, near windows or doorways where spiders might be coming in, or in dark areas of your home where spiders might be building webs.
While spider traps can work for the occasional spider, they might not be very effective for full-blown spider infestations.
How to Control a Spider Infestation
If you have an infestation of spiders in your home this summer, they likely won't leave on their own. You might want to start an indoor spider control plan to help get rid of them. There are several things that you can do to reduce the population of spiders in your home and make it safer for you and your family.
The most effective strategy is to hire a pest control company to get rid of the spiders in your home. Pest control companies use various techniques and chemicals to eliminate spiders and help prevent them from returning. This is a very effective approach to getting rid of spiders this summer season and beyond.
How to Get Rid of Spiders: Final Words
Many people are either afraid of spiders or simply don't want them around. If you notice signs that spiders are present in your home, there are several things that you can do to get rid of them. Clean up likely places where spiders might be hiding, plug up holes where they might be entering your home, and set up spider traps so you can kill the spiders that enter your home.
If these approaches don't work, we invite you to contact us at Drive-Bye Exterminators. We will come out to inspect your home, rid it of spiders, and provide detailed recommendations for preventing spiders from coming into your home in the future. Please contact us today if you suspect that you have a spider infestation.