They're insidious and the idea of ticks nesting and feeding on your cat or dog makes your skin crawl. Ticks are found in Florida throughout the year; they pose a constant threat to the health of your pet and your family members. To make matters worse, simply removing a tick from the body is not enough. The only way to make sure your home hasn't become a nesting ground for ticks is to work with a pest extermination professional who has expertise dealing with ticks.
Steps to Protect Your Family from Ticks
Drive-Bye Exterminators recommends the following steps you can take to protect your pet and home from a tick infestation. You need to know how to:
Properly identify ticks
Prevent ticks from attaching to people and pets
Properly remove ticks
Exterminate the tick problem, once identified.
Florida Tick Identification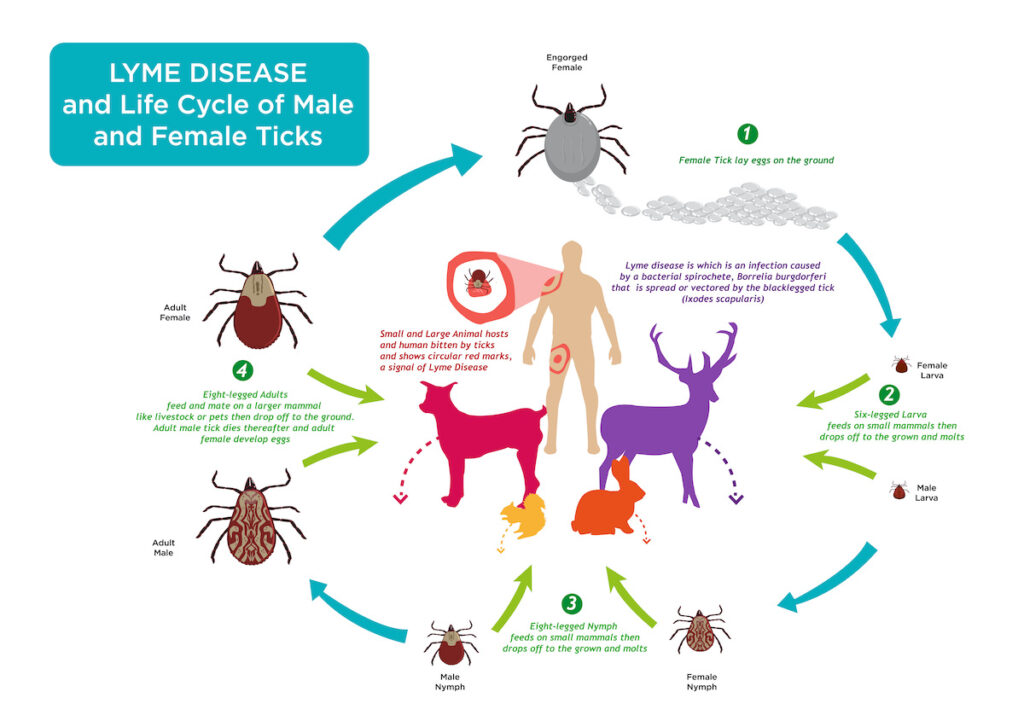 Oftentimes, ticks are carried into the home by pets and people who have been spending time in the grass, playing with pets who have ticks, and spending time traversing the wetland trails in the Tampa Bay area.
The University of Florida Institute of Food and Agriculture Science notes several types of ticks that are active during different seasons throughout the year and the diseases they carry. Here's what you need-to-know:
American Dog Tick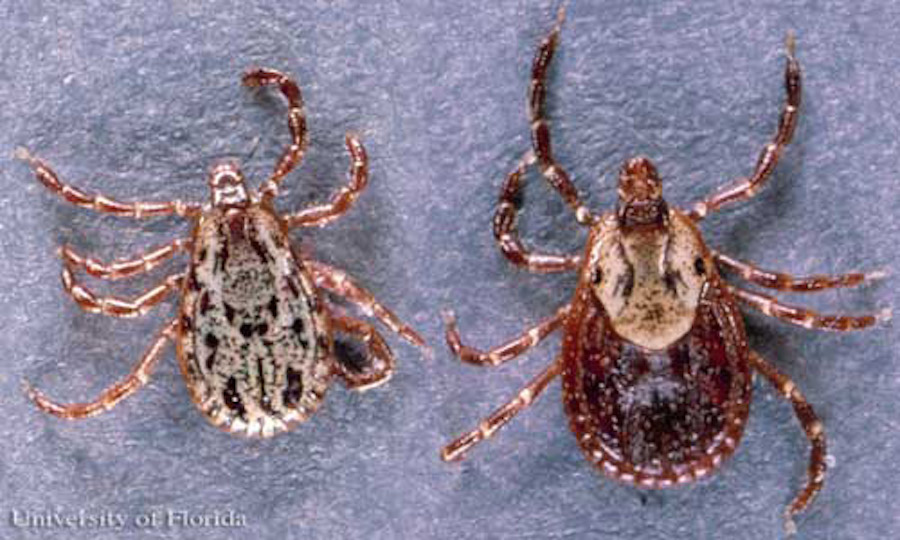 As the name implies, the American dog tick is usually found on dogs, but they will also attach to other mammals and to humans. The American dog tick is typically an outdoor tick, not a household concern as far as pests go.
Disease Carried: Rocky Mountain Spotted Fever (RMSF) indicated by fever, headache, and rash. This bacterial disease is deadly if the proper antibiotic treatment is not given.
Other Health Issues: American dog ticks can cause paralysis in dogs and children when the ticks attach to the base of the skull or the spinal column. Paralysis is caused by a toxic secretion. Recovery usually occurs within 24 hours of removing the tick.
Seasonal Activity: Nymphs feed on rodents, but adults will attach to humans. Adults are abundant from March through September.
Black-legged / Deer Tick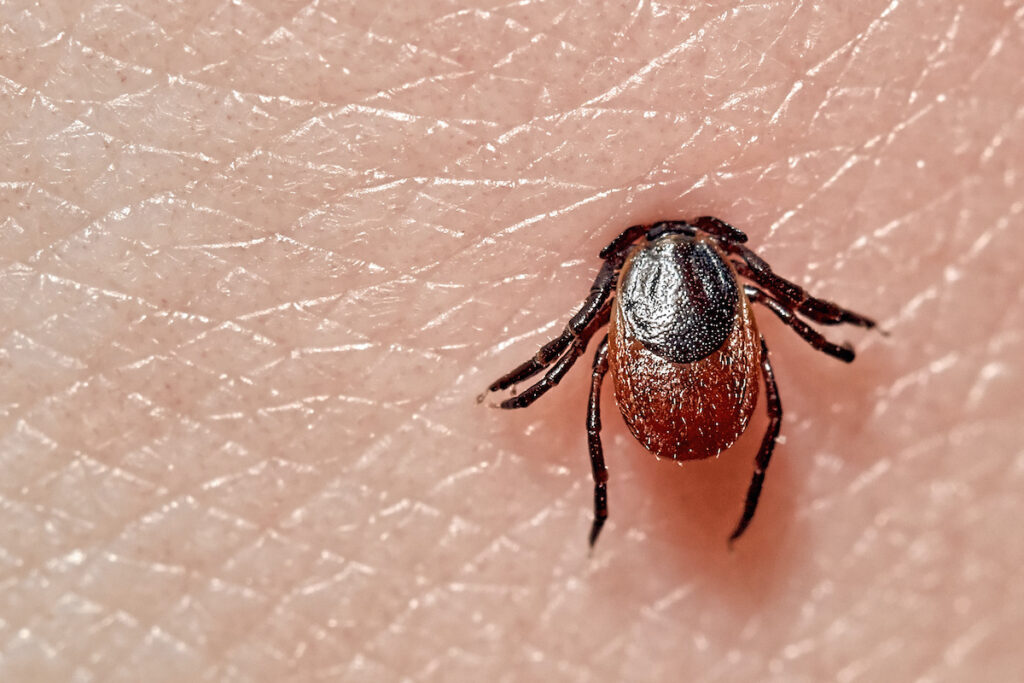 The black-legged tick (or deer tick) is mostly found outdoors but may get cozy in your home, too.
Disease Carried: Lyme Disease.
Other Health Issues: Babesiosis, a life-threatening, parasitic infection of the red blood cells. HGA (human granulocytic anaplasmosis), a bacterial infection. Symptoms of illnesses include fever, severe headache and muscle aches, chills, shaking among others.
Seasonal Activity: Nymphs are found April through August. Adults are common from September through May.
Brown Dog Tick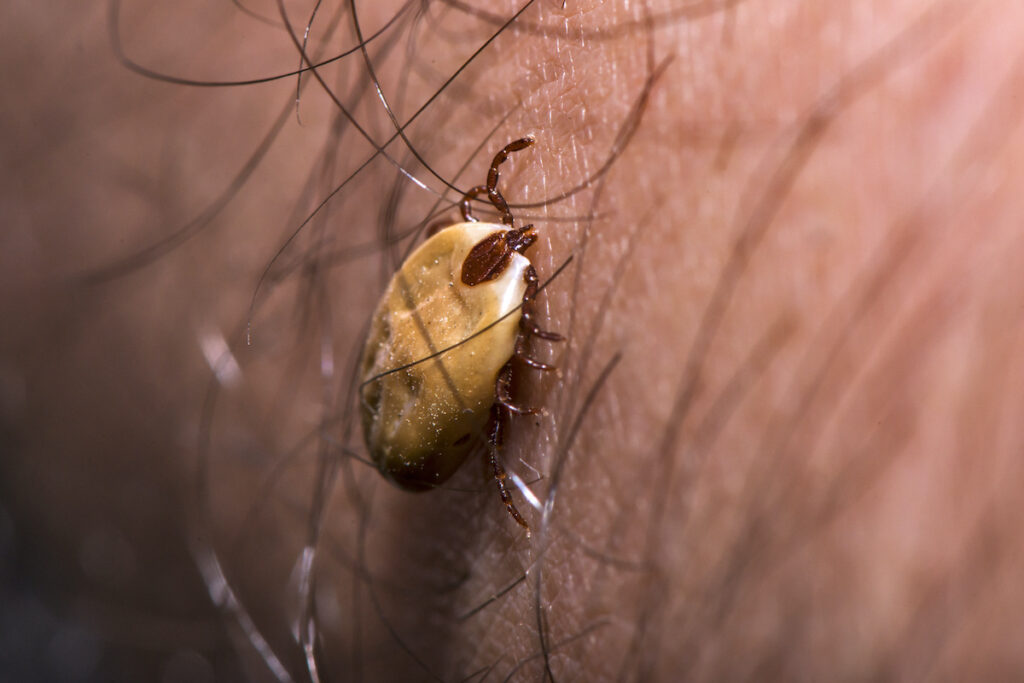 The brown dog tick feeds mainly on dogs and is usually found in areas where dogs hang-out: dog parks, dog daycare, back yards.
Disease Carried: RMSF (see American Dog Tick)
Seasonal Activity: year round
Gulf Coast Tick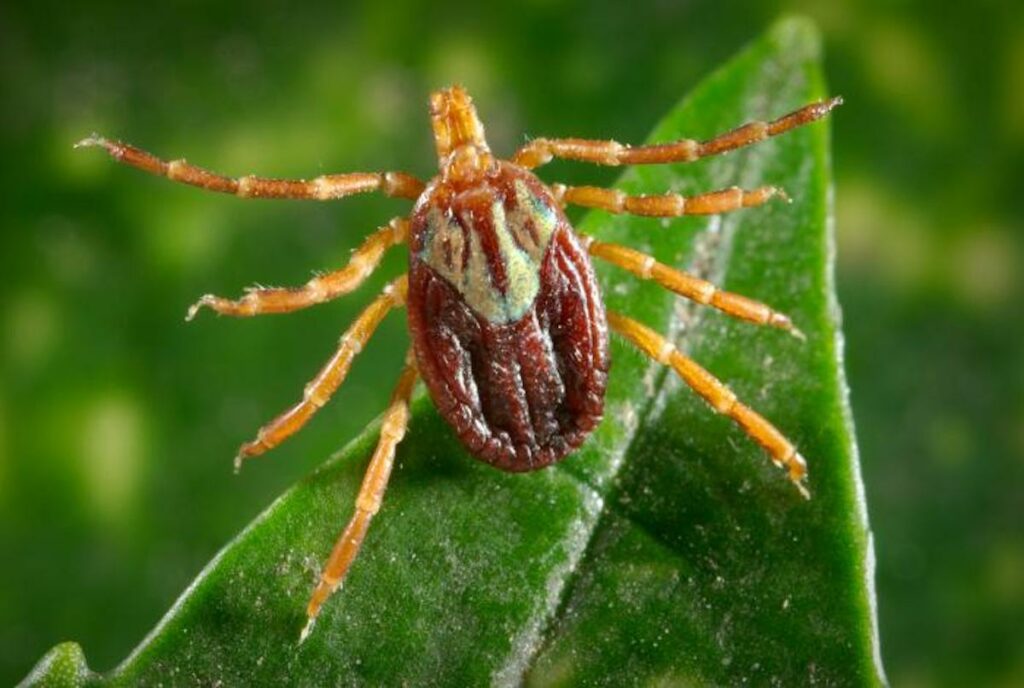 The Gulf Coast tick looks similar to the American dog tick but has larger mouthparts. this tick is also found on cattle and horses as well as other large mammals.
Disease Carried: a less severe variant of RMSF, Rickettsia parkeri.
Seasonal Activity: Nymphs are found in early spring (January to March), and adults from March through September. Adults are commonly found on the ears of large mammals, such as cattle.
Lone Star Tick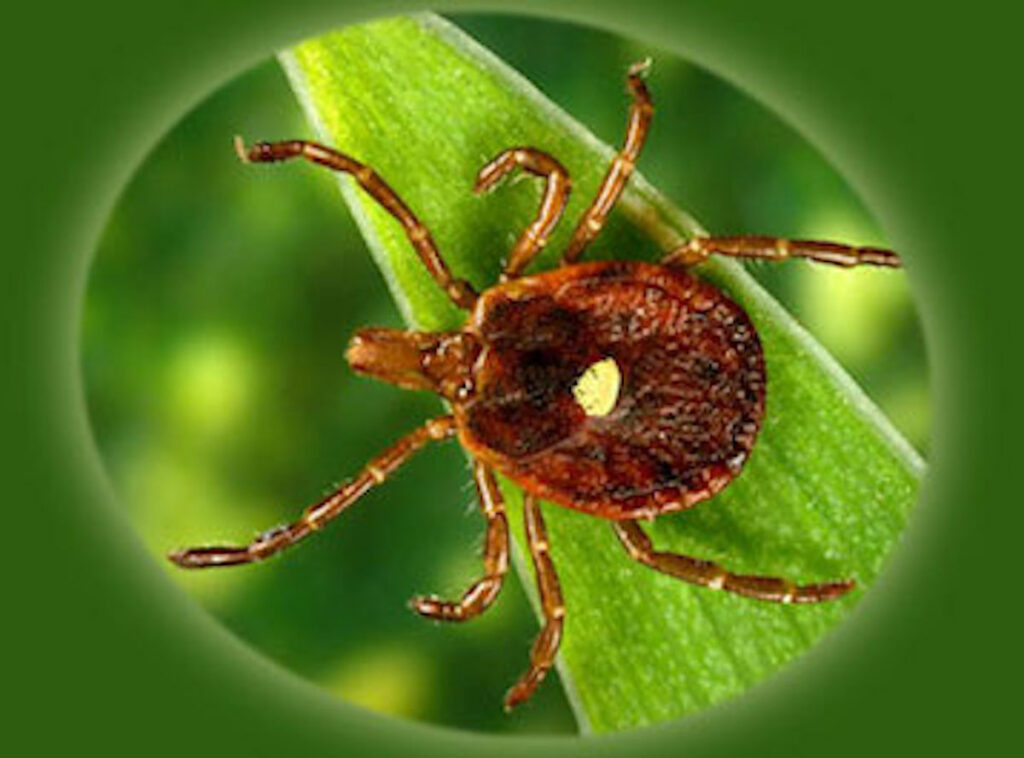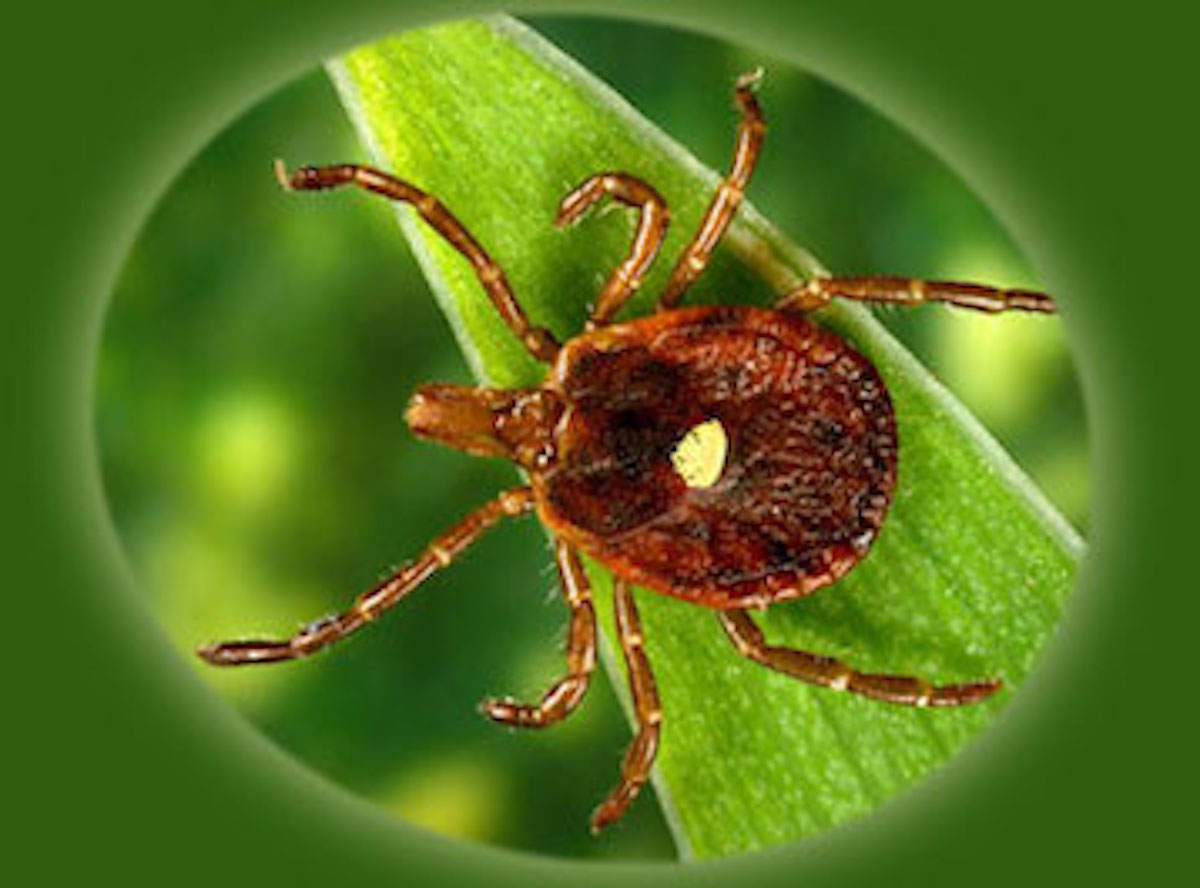 The most common human-biting tick in Florida, the Lone Star Tick is easily recognizable:Females have a light-colored dot on their back.
Disease Carried: Ehrlichiosis, which has varying stages of infection and symptoms.
Southern Tick-associated Rash Illness (STARI) causes a rash similar to that of Lyme Disease and is accompanied by varying symptoms. These illnesses require medical attention.
Seasonal Activity: Nymphs occur between February and October; adults occur April through August with a peak in July.
NOTE: Lyme Disease cases have been rising in Florida, including the Tampa Bay area since 2018.
Prevent Tick-borne Illness and Infestation
Ticks must feed for several hours before the disease-carrying organisms can be transmitted to the animal or human host. The sooner you identify and remove a tick, the more likely you are to prevent tick-borne illness as well as a tick infestation inside or outside the home.
Remove ticks as soon as noticed on a person or pet.
Apply insect and tick repellant to uncovered skin and to clothing.
When in grassy areas, especially tall grass, wetland, and shrubbery, wear clothing that covers the arms, legs, and feet (tuck pants inside socks or boots). Wear a hat.
Wear light colored clothing as this will make it easier to see ticks.
If you are going to be in the garden or touching plants, wear garden gloves.
Immediately after being outdoors, check clothing and remove it before entering the home. Place clothing in a plastic bag to go immediately into the wash.
Shower immediately after spending time outdoors and check your skin and scalp.
Be sure you are using a veterinary approved tick control method for your pet.
Call your veterinarian to check your pet that a tick has been fully removed.
If you live in an area surrounded by marsh, wetland, woods, or protected land, you need to check for ticks daily.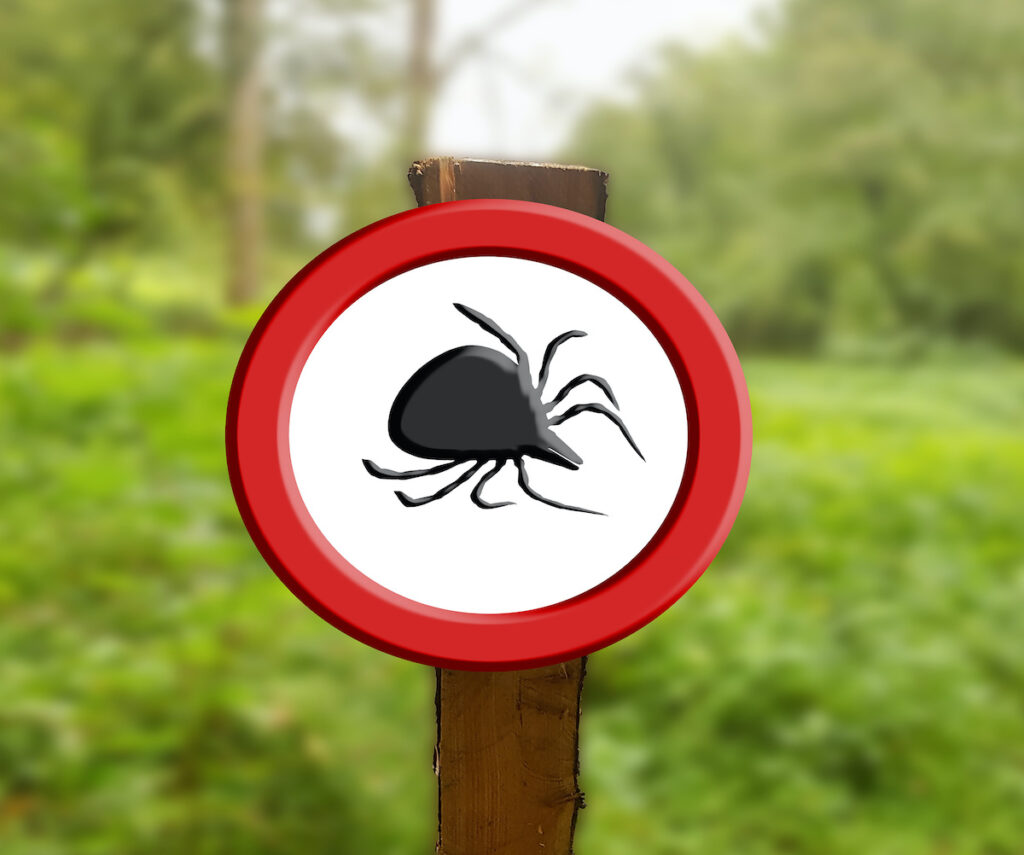 Tips for a Tick-Free Home
Periodically, move furniture out of rooms and carpeted areas of your house so you can vacuum thoroughly. This can help pick up larvae, nests, and eggs. Vacuum or clean all pillows, bedding, cushions, etc.. You'll want to change your pillows seasonly. (If you've found ticks, it might be best to just throw away and replace any pet bedding after treatment.)
Tips for a Tick-Free Florida Landscape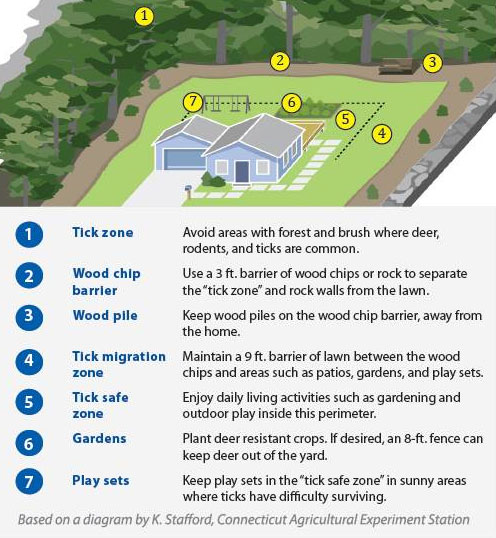 Your local UF Extension in Pinellas County or Hillsborough County is the best resource for local information on tick activity and how to establish tick-free landscape zones around your property. Additionally, you will want to have a trusted pest management professional assess and treat your property to prevent a tick problem.
Try the Tick Test
Put on your whitest pair of tall (knee or thigh high) socks. Wear Gloves.
Walk around the perimeter of your home, especially areas where pets are active or where you see wildlife. Do this walk at various times of the day during the week.
After walking, look at your socks. Do you have a large quantity of black and white contrast? That's likely a flea problem. Do you see a lot of ticks? If so, you need a a tick/flea treatment for your property:  Contact Drive-Bye Exterminators.
For serious tick control, call in the experts at Drive-Bye Exterminators to treat your home. We only use the safest and most effective treatments to make sure that the infestation is eliminated.
Trusted, Award-Winning Tampa Bay Pest Control Company
Drive-Bye Exterminators is a professional pest control company with more than 30 years of experience in the industry. We serve both residential and commercial properties. Trusted by clients, our award-winning Tampa Bay area pest control company has the capabilities to eliminate a wide variety of pests. Our highly trained technicians know how to treat and eliminate pests that have invaded your home or business.
The start to finish process of our pest control services includes:
A thorough inspection of your home or business
Identify the visible pests and locate the invisible ones
Provide an effective customized treatment plan to eliminate the pests
Regular maintenance to assure they do not return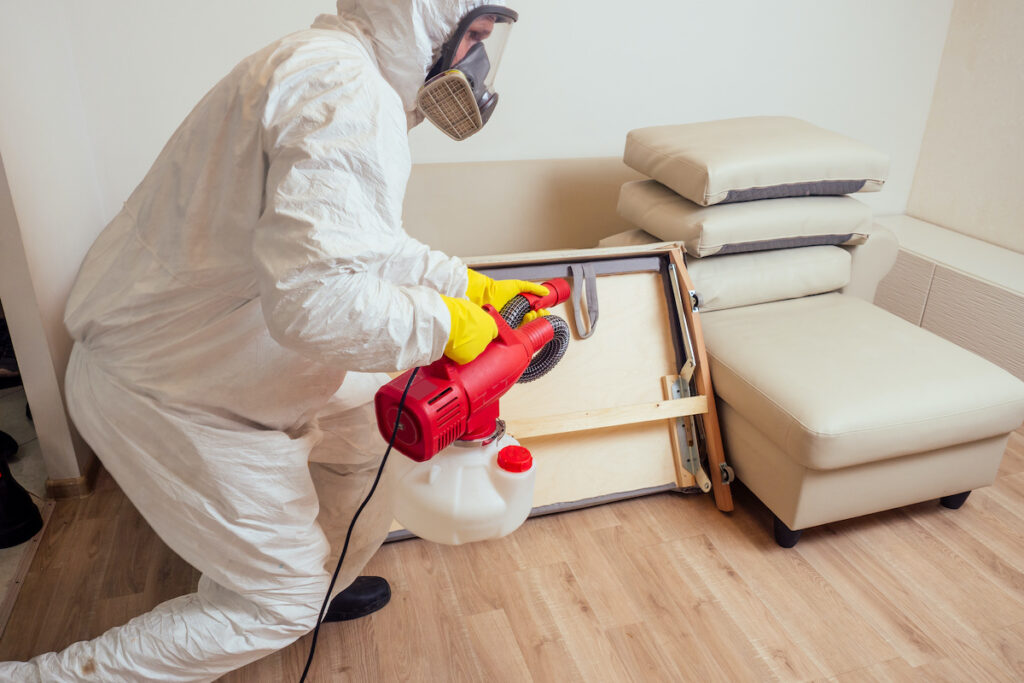 To ensure that our team has the most up-to-date professional knowledge and skills about pest control industry standards, science, and treatment approaches, we maintain active membership in the National Pest Management Association (NPMA) and the Florida Pest Management Association (FPMA).
We look forward to the opportunity to helping you to protect your home from ants, spiders, ticks, fleas, bed bugs, rodents at your home or business. Give us a call at 727-787-2127 or message us today for a free estimate. You can trust Drive-Bye Exterminators to drive your pests away!
If you are active duty military or a military vet, inquire about our discount rate on select pest control services.
Resources
Lyme Disease Reporting by Florida County
Florida Health:Ticks in Florida
Bitten by a Tick? Tips for what to do next.
Ruwix.com is the most popular website dedicated to online puzzle programs and tutorials.