Did you know that the cleanliness of your home directly affects the presence of pests like cockroaches, ants, and mice? If you maintain a clean house, it can help keep pest control problems at bay.
But it's not just about removing excess clutter or throwing away old food containers. You need to check every nook and cranny for any signs of pest activity and take appropriate measures to eliminate them. Bonus tip: house cleaning is also one of the most effective ways to reduce stress and boost your mood!
Pest control services can help you get rid of pests if they prove too much to handle by yourself. But even if you cannot afford an exterminator, there are plenty of simple tricks that will help keep them at bay. Here are some top tips for effective house cleaning as part of your pest control plan of action.
Vacuuming and Dusting
If you want to keep pests away from your home, plan to vacuum daily. This even more true if you have pets or small children, as they can track in dirt, crumbs, and all kinds of debris that can attract pests. Mice and cockroaches especially enjoy crumbs.
When it comes to cleaning to prevent pests, here are some ideas to consider for vacuuming and dusting:
Pests love dust. It gives them a covering to hide and breed.
If you have a lot of furniture in your home that collects dust, be sure to clean 1-2 times per week.
You can also use a vacuum cleaner equipped with a brush attachment to wipe down the top surface of your furniture.
Make sure to clean out the dustbin and filters regularly so that the dirt in your home doesn't end up back on your furniture.
Be careful around your pantry and kitchen.
Pay close attention to crumbs and debris that you find in the cupboards and floor.
Check Your Food Storage Areas
Speaking of the kitchen, keeping your kitchen and pantry clean should be one of your top priorities if you don't want to deal with roaches. These pests are notorious for feeding on all kinds of food, including crumbs and spills.
If you want to keep pests out of your home, you should pay special attention to cleaning your food storage areas. Keep in mind that the presence of pests is not just a nuisance. They also pose a potential health risk, making it important for you to contact a professional to handle the situation.
Here are some ideas on how to store food and keep pests out:
Store flour and grains in sealed plastic or metal bins.
Keep fruits and veggies in the fridge or in sealed containers to prevent them from spoiling and attracting pests.
Take an inventory of what you have in your pantry and replace items when they are low.
Protect your pantry and other food storage areas by sealing any holes and cracks to keep pests out.
Store dry goods such as flour, sugar, and coffee beans in airtight containers.
If you think you have a pest infestation in your pantry, throw away any contaminated food.
You need to choose your pest control company carefully. When selecting a company, make sure that it has experience in treating for pests that are commonly found in kitchens. This includes pests such as roaches, ants, silverfish, and rodents.
Safeguarding Your Bathroom Against Pests
Toilets and sinks will clog from a buildup of bacteria and mold. If you want to keep pests away, wipe down and disinfect these surfaces daily. Surfaces that are prone to mold growth in the bathroom include the sink, toilet, and bath.
While wiping down your bathroom surfaces daily is a good practice, disinfecting them every week is even more effective. This is also a good way to prevent the spread of germs in your home.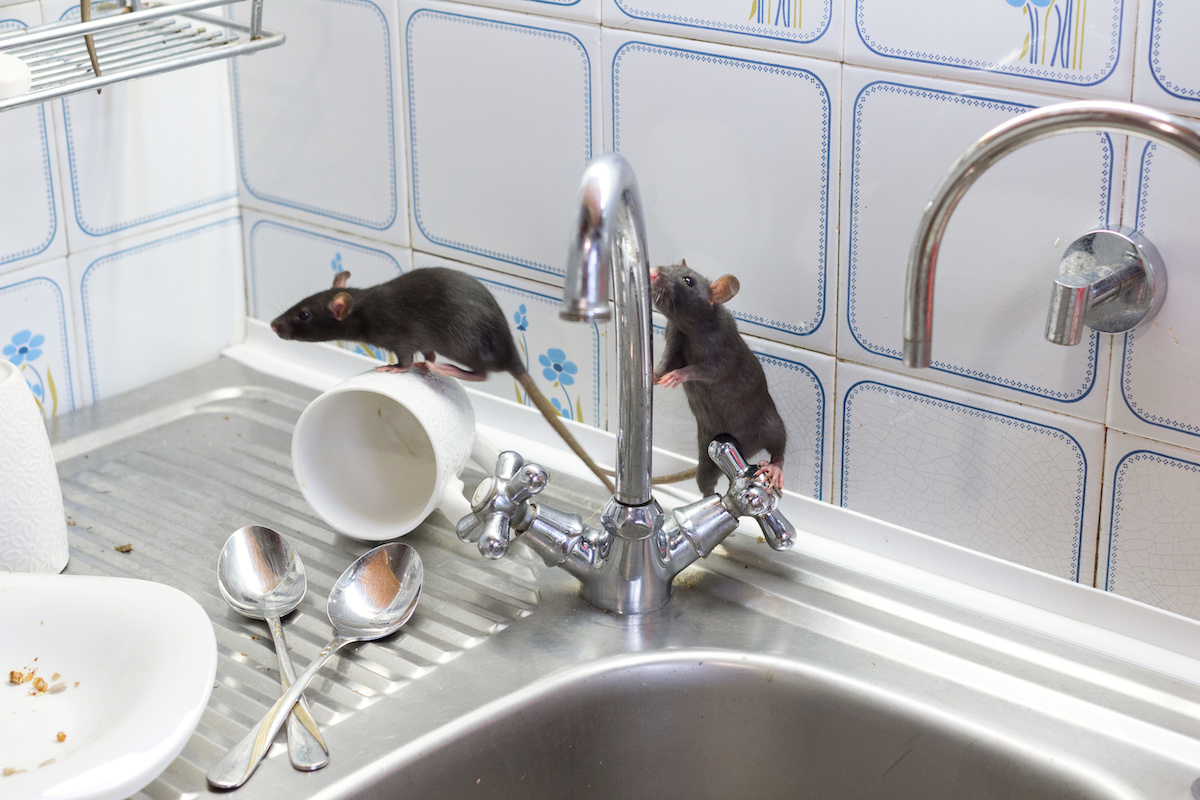 What Kind of Pests Do You Need to Worry About in the Bathroom?
There are a few common pests that can make your life miserable if you let them into your home. Unfortunately, they can seek refuge in your bathroom. Cockroaches, spiders, and mice can all make your bathroom a dangerous place.
Cockroaches can spread diseases, and they love to hang out in warm, moist places — like your bathroom!
Spiders are generally harmless, but they do like to make their homes in dark, damp places — like your bathroom!
Mice like to camp out your bathroom because of easy access to water. This is especially true if you have a leaky sink or faucet.
Weekly Deep Cleaning for Pest Control
This is the most effective way to keep pests away. But how do you effective deep clean to get rid of pests?
You have to get rid of all the clutter and old food containers, vacuum every nook and cranny, and wipe away any cobwebs.
To give your home a thorough cleaning, you should break the task into smaller chunks and set aside time every week to tackle one room at a time.
For example, you can clean your kitchen and pantry every Monday, vacuum and dust every Tuesday, disinfect your bathroom every Wednesday, and get rid of clutter every Friday.
You should also check your home's foundation and repair any cracks or gaps in your walls. This will prevent pests from entering your home and help you keep them away once they're inside.
DIY Pets Control with Essential Oils
Essential oils are popular for home cleaning, but did you know that they can help with pest control? It's true. You can also use essential oils to repel pests in your home.
This is a particularly helpful trick if you have a lot of plants in your home that attract pests. However, you should be careful about which essential oils you choose. Basil, peppermint, and lavender repel roaches, mosquitoes, and other insects.
On the other hand, rosemary and thyme repel rodents. You can also try mixing different essential oils to create a custom scent that keeps pests away but doesn't smell overpowering. Keep in mind that you should use high-quality essential oils that are free of additives.
Meanwhile, cheap oils can actually attract pests. To use essential oils to repel pests in your home, you should mix them with water and spray the solution around your home. You can also take a cotton ball and dab it in oil, then put it on the floor or countertop to help control pests.
Don't forget that some essential oils are toxic to pets. Please do your research on the oil that you choose if you have pets in your home.
Conclusion
House cleaning is a great way to get rid of pests and improve your mood. To keep pests out of your home, you need to clean all your food storage areas, bathrooms, and furniture. You can also use essential oils to repel pests and clean your home more often. These tips will help you keep pests away so you can enjoy a clean and happy home!
If you are having problems with pest control, please contact Drive-Bye Exterminators for help.