No one likes or wants pests in and around a home or business. They can be anywhere from an annoying nuisance to dangerous and disruptive. Ants, bed bugs, cockroaches, fleas, spiders, termites, and other pests can get inside quickly and do some significant damage to the home or people inside of the house.
Unfortunately, sometimes pests are very easy to miss because they are tiny and good at hiding from humans. They also become active in the evening, nest in places like your mattress or between your walls, and even stop by on occasion without making a peep.
Pest invasions can happen before you even realize that they are around. Most people do not even know that they have a pest invasion once it has occurred. Pest control teams that offer pest home inspection services recommend that you look for the following signs.
Droppings
Even small pests leave behind noticeable droppings. Some pests leave behind granules or tiny black stains. Don't interact with anything that may be droppings, and don't eat food with mysterious contaminants on it. Call and schedule a free pest inspection. A pest control company will visit your home, assess it for signs of pests, and let you know what needs to be done, if anything, to eliminate the problem.
Tracks
As insects move around your home searching for food, water, and shelter, they'll leave behind tracks. They can range from long stripes to tiny foot tracks. But be wary of any unusual markings you find. Home inspection prices are low enough that it's worth it to call a professional if you suspect any pest activity. Cockroach pests will shed skins and leave egg sacs in your kitchen and/or bathroom.
Physical Damage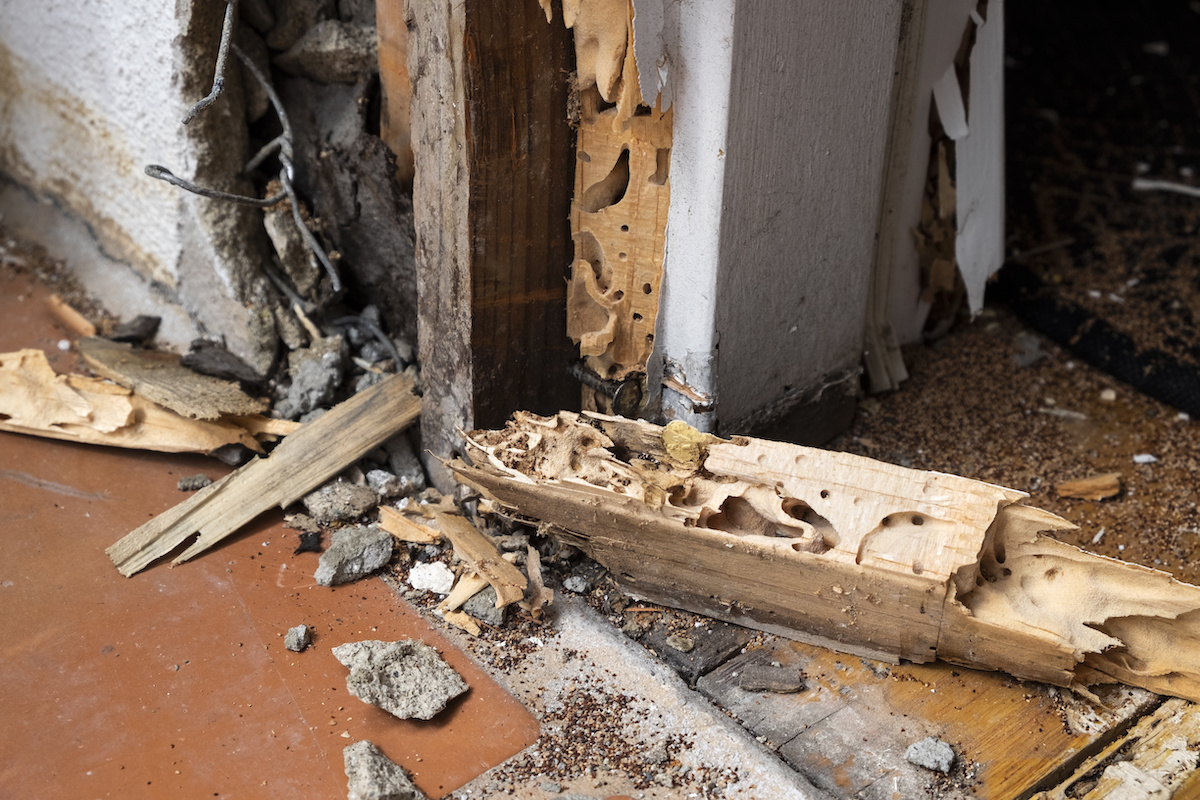 Pests create cracks, holes, or crevices to help them travel freely throughout your house. Pest control home inspection rates are far better than the cost of repairing extensive damage, so call a local exterminator as soon as possible if you even suspect pest damage. Termites and other pests can damage electrical systems, walls, insulation, and more.
Noise
Larger pests tend to be more active at night. That is why they escape from being caught by homeowners. Listen for whining, squeaking, scratching, and dashing sounds at night while you're getting ready for bed or if you get up at night.
Odor
Before you see droppings, you may notice a smell. Droppings leave behind an odor. This is the most common way that people identify pests between walls or in dark corners of cabinetry. Odor can also help you locate infestations in your attic or basement, common areas that pests inhabit during the colder winter months.
Nesting
Evidence of shredded paper, grass clippings, and leaves in the attic or discreet places may indicate a nesting spot.
Missing or moved items
Are items in your house getting moved around? Do you find pieces of insulation, fabric, or wood strewn about? These objects aren't moving around on their own. Pests are responsible.
If you need any pest control assistance, contact Drive-Bye Exterminators by calling 727-787-2127 or booking an appointment.