You're in the market for a new home. With today's rock bottom interest rates, it's one of the best times to buy a home. You find your perfect home and it's everything that you ever dreamed about. But what would you do if you found out that your new dream home had a termite or other type of pest infestation?
This is why it's important for homebuyers to opt for a pest inspection. Even the most beautiful homes can be hiding sinister secrets when it comes to a pest infestation. In this blog, we will discuss the importance of getting your home inspected for pests before you move in.
What Kind of Pests Should Homebuyers Worry About?
What are the typical types of pests that homeowners should worry about? Unfortunately, there is quite an extensive list of pests that can damage your new home, or at the very least become a big nuisance.
At DriveBye Exterminators, we take a close look for signs of the following:
Termites
These can be aggressive pests that eat away at the structure of your home. There are several types of termites that are local to our area. Those termites include:
Formosan Subterranean Termite: This is the worst termite to find when you are buying a new home. They're incredibly destructive and they form huge colonies, consuming the wood on your new home quite quickly.
Drywood Termites: This species is larger than the subterranean termite and they live inside of wood structures.
Dampwood Termites: Mostly common in the Keys and southern Florida, these infestations occur where there is wood-to-soil contact.
Ants
No new homeowner wants to deal with an ant infestation, but this can be addressed with a pest inspection. We help new homeowners find different species of ants, such as:
Carpenter ants: These are large black ants that build nests inside the wood structure of your home. Interestingly enough, carpenter ants do not eat the wood. They turn it into a sawdust-like byproduct. Beware that carpenter ants also have painful bites.
Ghost ants: Very small and easy to miss, these ants can invade your home by the thousands. They are attracted inside by food and crumbs that are left around your kitchen.
Fire ants: These ants sting dozens of times, which is quite painful. If you move into a new home with a fire ant infestation, you'll want to call an ant removal professional right away.
Cockroaches
Imagine a cockroach scampering across your brand new kitchen countertops. With a real estate pest inspection, this will be an unlikely problem that you'll encounter. We address the most common cockroaches found in the state of Florida, including:
American cockroach: With a life cycle of up to 700 days, this is the largest species of cockroaches. It feeds on anything it can find, including their own dead. These creatures are quite hardy and difficult to catch. To make matters even worse, they multiply quickly.
German cockroaches: These cockroaches are significantly smaller than the American cockroach. They are tan in color and very fast. This species of cockroach has wings but they do not fly. They like to hide within furniture, electronics, flower pots, cabinets, and under sinks.
There are other pests that can invade a new house as well, such as spiders. It is important to have a professional pest inspection company determine if there is a true infestation and how to get rid of it.
Why do Homebuyers Need a Pest Inspection?
After saving up tens of thousands for a down payment on your new home, you would be heartbroken to find that there is structural damage coming from a pest infestation. Unfortunately, this is a sad reality that is not too far-fetched. The structural damage can meet or exceed the down payment that you made on your home!
This is one of the reasons why it is important to undergo a pest infestation before you move into your new home. An inspector will take a look for signs of possible termite damage inside and outside the wall. Termite damage can lead to structural issues in the home, which are both costly and inconvenient to deal with.
Not only can termites destroy your home, but other insects such as ants can wreak havoc as well. This is especially true for carpenter ants. These ants can live inside the walls and chew on the wood beams. What's worse is that this can easily go undetected, as the carpenter ants will live behind the wall and completely out of sight from you.
Pests Spread Disease
Perhaps one of the biggest reasons why you do not want pests inside your new home is to prevent the spread of disease. Cockroaches can spread intestinal diseases such as diarrhea and typhoid fever.
Meanwhile, ants are not as big of a threat for carrying diseases like mosquitos or roaches, but they are still a threat. Ants can carry foodborne illnesses such as salmonella or E.Coli.
Don't Buy into a Bug Problem
With the median price of Florida homes at $313,000, the last thing you want to do is buy into a bug problem. By requesting a real estate pest inspection, you can save yourself thousands of dollars along with countless headaches.
If an infestation is discovered before you buy the home, this is an opportunity to renegotiate or possibly back out of the deal entirely. If there is structural damage to the home, you can also request that the seller fixes the problem before moving in. If the seller doesn't want to address the problem, you can back out of the deal.
Either way, a real estate pest inspection can help you to avoid big bug problems later down the road.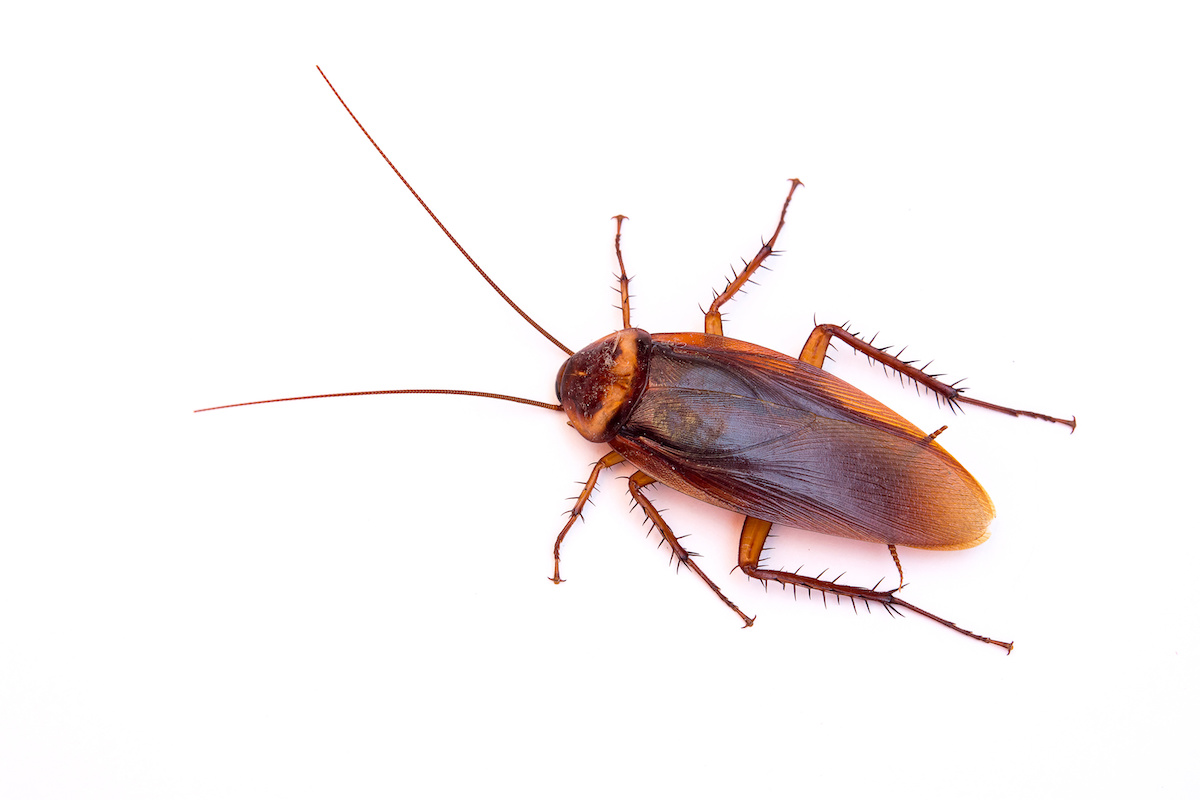 What are the Steps for a Real Estate Pest Inspection?
When you decide to get a real estate pest inspection, you're taking a proactive approach to ensuring the soundness and health of your new home.
A pest inspector is an important part of the process, as we inspect the exterior of your home to look for signs of entry or beginning signs of infestation.
What are the Beginning Signs of a Pest Infestation?
The beginning signs of a pest infestation depend on the type of pest in question. For example, a termite infestation might involve the discovery of bubbling exterior paint or termite wings around the foundation of the property.
Meanwhile, a cockroach infestation might include the discovery of droppings, odd odors, and smear marks on the walls.
Detecting Easy Entry Points
It's important to determine if there is easy access for pests in your new home. This helps to evaluate the likelihood that an infestation can or will happen in the future.
Unfortunately, there are many areas where pests can make their way inside your new home. These areas include but are not limited to:
Cracks in the foundation of your home
Gaps around window and door frames, including visible gaps
Holes in window screens
Cable holes that pass through walls and floors
How Long Does a Pest Inspection Take?
This depends on a number of factors. Generally, a pest inspection on a new home you want to buy can take a couple of hours. Pest inspectors are quite thorough when it comes to finding potential signs of entry or locating infestation. We're on the hunt for several kinds of pests, and we have to carefully analyze every room to ensure there are no pests. High-risk areas are also carefully analyzed such as the sub-floor.
Not only does the inspection involve the inside of the home, but the outside is inspected as well. We will look for cracks in your foundation and any areas that may give an easy entry point to pests.
Once the inspection is complete, a report is provided with the findings of the pest inspection. This will include what type of pests were found on the property along with any type of destruction. The results of the inspection may or may not delay the sale of the home, depending on the seriousness of the situation.
Overall, it's a positive situation for a potential homebuyer to request a pest inspection. It's showing the seller that you are serious about purchasing the property. It's also a sign that you are wanting to purchase a safe and sound home for your family.
Drive-Bye Exterminators is happy to assist real estate agents as well as potential homebuyers with real estate pest inspections. We bring 30 years of experience to the table, conducting efficient and accurate inspections that you can feel confident about.