Outdoor pest control is more important than ever, especially during the summer months in Florida. While enjoying time outdoors, no one wants to deal with mosquito bites or discover a tick buried in their skin.
The good news is that some outdoor pest control methods can help make your outdoor space a safe and enjoyable place to spend time. Learn how to handle outdoor pest control for mosquitos and ticks. Call Drive-Bye Exterminators if you are in the midst of an infestation.
Understanding Mosquitoes and Ticks: A Closer Look at their Life Cycle and Disease-Spreading Potential
Mosquitoes and ticks, though small in size, can have a significant impact on our health. These tiny creatures can transmit a wide range of diseases with a host of symptoms. They can make humans sick as well as our pets.
Understanding the life cycle of mosquitoes and ticks is important. This can help you identify the stages at which they are most likely to spread disease. From there, you can implement effective prevention measures.
The life cycle of mosquitoes and ticks consists of four primary stages: egg, larva, pupa (only for mosquitoes), and adult. It's during the adult stage that these pests are most likely to transmit diseases as they feed on the blood of humans and animals.
Common diseases spread by these pests include
Lyme disease: Coming from bacterium Borrelia burgdorferi, transmitted to humans through the bite of infected black-legged ticks.
West Nile virus: A potentially severe infection spread primarily by Culex mosquitoes. The virus can cause neurological diseases like encephalitis and meningitis.
Rocky Mountain spotted fever: A bacterial illness transmitted by the bite of infected ticks, often leading to severe symptoms such as high fever, headache, and rash.
Preventing Mosquitoes and Ticks as Outdoor Pests: Proactive Measures for a Safer Outdoor Experience
Outdoor activities are an integral part of enjoying life in Florida. But the presence of mosquitoes and ticks can put a damper on our fun. To make matters worse, there are 80 species of mosquitoes flying around in Florida!
Implementing effective prevention strategies can minimize the risks associated with these pests. It can also create a safer environment for your family and friends.
Key strategies for preventing mosquitoes and ticks in your outdoor spaces:
Remove standing water: Regularly inspect your property for sources of standing water, such as birdbaths, old tires, and flower pots. Drain and clean these areas to prevent mosquito breeding.
Maintain your lawn: Keep grass and shrubs trimmed to create an inhospitable environment for ticks. Shorter grass allows sunlight to penetrate and dry out the area, discouraging tick habitation.
Tick-repellent clothing: Wear clothing treated with tick repellents like permethrin, which can help deter ticks from latching onto you. This is especially important when venturing into wooded or grassy areas where ticks are prevalent.
Create a barrier: Use mulch or gravel to create a buffer between your lawn and wooded areas. This can help deter ticks from entering your yard.
Controlling Mosquitoes and Ticks: Effective Strategies for a Pest-Free Environment
While prevention is essential, sometimes controlling existing mosquito and tick populations is necessary. When using effective control methods and products, we can significantly reduce the number of these pests in our environment.
For mosquitoes, several methods can help control their populations and protect ourselves from bites:
Use mosquito repellent: Apply EPA-registered mosquito repellents containing ingredients like DEET, picaridin, or oil of lemon eucalyptus on exposed skin to deter mosquitoes from biting.
Install screens on windows and doors: Ensure all windows and doors have tight-fitting screens to prevent mosquitoes from entering your home.
Utilize outdoor insect control products: Consider using products like mosquito traps, zappers, or insect foggers to reduce mosquito populations in your yard.
When it comes to ticks, controlling their populations can be more challenging. However, several strategies can help keep their numbers in check:
Deploy tick tubes: Tick tubes contain insecticide-treated cotton that small mammals, such as mice, use as nesting material. Ticks feeding on these mammals are exposed to the insecticide, thus reducing their population.
Hire a professional pest control company: Regularly scheduled yard treatments by a professional pest control company can significantly reduce tick populations. Ensure that the company uses EPA-approved products for tick control.
Check out this link from the EPA that provides recommendations for both tick and mosquito control.
Natural Methods for Mosquito and Tick Control: Eco-Friendly Solutions for a Pest-Free Environment
In our pursuit of a safer outdoor experience, we can also turn to natural methods for controlling mosquitoes and ticks. These eco-friendly solutions are gentle on the environment and can be an effective alternative or supplement to chemical-based control measures.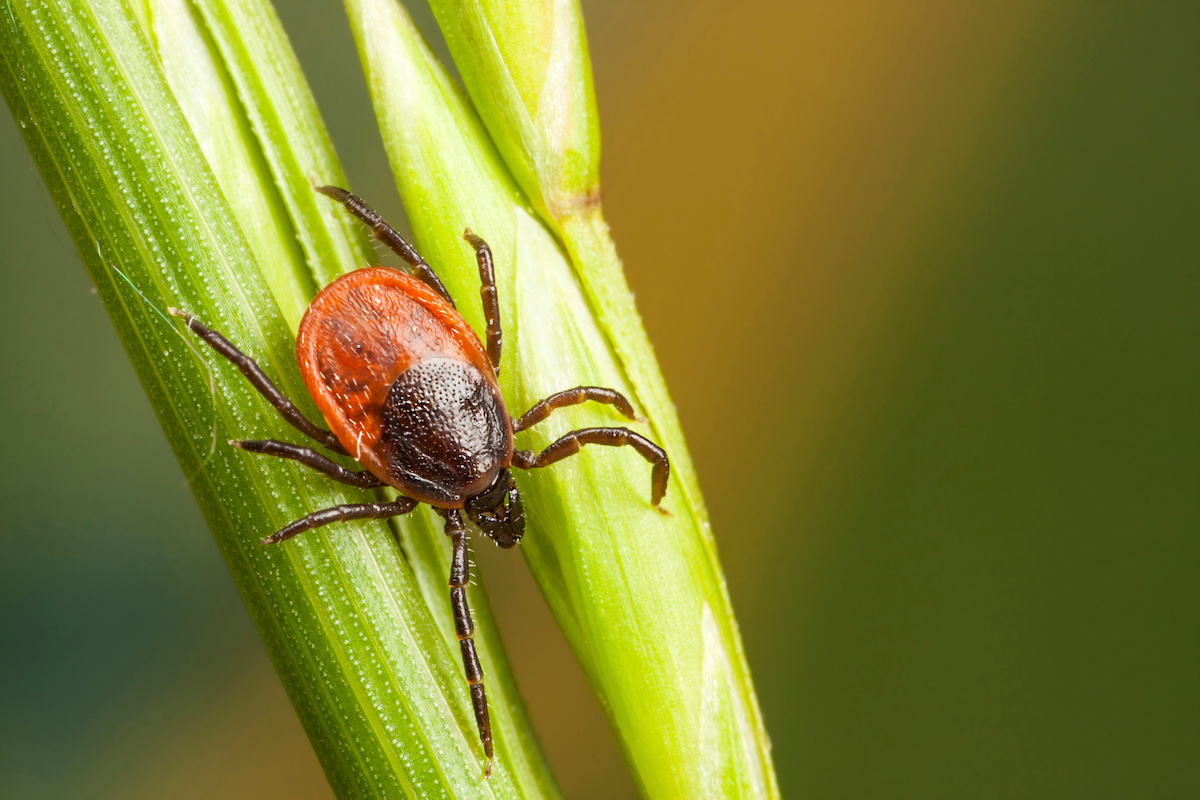 For mosquitoes, natural control methods include:
Plant mosquito-repellent plants: Certain plants, like citronella, lavender, marigolds, and lemongrass, emit scents that are known to repel mosquitoes. Planting these in your garden or placing them in pots around your outdoor spaces can help deter these pests.
Use essential oils: Many essential oils, such as eucalyptus, peppermint, and lemon, have mosquito-repellent properties. Dilute these oils with water and spray them around your outdoor areas or mix a few drops with a carrier oil and apply it to your skin.
Try the following natural methods for tick control:
Use wood chips or gravel around your yard's perimeter: Creating a barrier with wood chips or gravel can discourage ticks from crossing into your yard from wooded areas or tall grasses.
Plant tick-repellent plants: Some plants, like lavender, rosemary, and garlic, can help repel ticks. Incorporate these into your garden or landscape design to create a more tick-resistant environment.
Encourage natural predators: Birds, such as chickens and guinea fowl, are natural tick predators. If feasible, consider keeping these birds on your property to help control tick populations.
Dealing with Mosquito and Tick Infestations: Effective Steps to Regain Control
Despite our best efforts to prevent and control mosquitoes and ticks, infestations can still occur. In these situations, it is crucial to act promptly and effectively to minimize the risks of these pests and regain control of your environment.
If you find yourself dealing with a mosquito infestation:
Inspect your property: Look for standing water and eliminate any sources you find to prevent further mosquito breeding. Pay particular attention to gutters, old tires, buckets, and plant saucers.
Use insecticides: Apply EPA-approved insecticides to areas where mosquitoes are likely to rest, such as bushes and shaded spots. Be sure to follow the instructions on the label for safe and effective use.
Seek professional help: If the infestation persists or is severe, consider hiring a professional pest control company. They can assess the situation and implement a tailored control strategy.
For a tick infestation, the following steps can help you regain control:
Thoroughly clean your yard: Remove leaf litter, trim overgrown shrubs, and mow your lawn regularly to create an environment that is less favorable for ticks.
Treat your pets: Ensure your pets are on a tick prevention program. Dogs and cats can easily bring ticks into your home. Consult your veterinarian for the best tick prevention products for your pets.
Use tick-killing pesticides: Apply EPA-approved tick-killing pesticides to your yard, especially along the border of wooded areas, tall grasses, and bushes. Always follow the label instructions for proper application.
Hire a professional pest control company: If the infestation is severe or you are unable to manage it yourself, seek the help of a professional pest control company. They can evaluate the situation and provide a targeted solution for tick control.
Contact Drive-Bye Exterminators for Outdoor Pest Control
Managing mosquitoes and ticks is crucial for maintaining a healthy and enjoyable outdoor environment. With a blend of prevention, control, and natural methods, we can effectively reduce the risks associated with these pests and the diseases they transmit.
It's important to stay vigilant and proactive in addressing any infestations that may occur, seeking professional help when necessary. By contacting us at Drive-Bye, we can ensure a safer outdoor experience for families and pets. Call us today if you are struggling with mosquito and tick problems.