We are now in the month of November, and many of us have already worked on our fall passed inspection and extermination needs. However, some of us may wonder about the importance of fall pest control, and why we need it in the first place.
The truth is that there are a variety of reasons why you need fall pest control. These reasons are also important, as the goal is to keep your home healthy, safe, and pest free.
Hello, we will discuss the importance of fall pest control and why it matters for your home and your health.
Preventing Pests from Entering the Home
One of the primary reasons for pest control in the fall is prevention. Preventing rodents and bugs from entering your home in the first place can save you a lot of time, headache, and also money.
If you suspect that you have a pest infestation, a pest exterminator will come to your home. They will look for signs of an infestation on both the interior and exterior of the house.
If signs of a pest infestation is found, proper action will be taken. However, if there are no signs of pest infestation, the pest control expert can give you tips on how to further prevent pests from entering your home in the first place.
While you can't necessarily prevent an infestation that is already occurring, you can certainly prevent the infestation from becoming worse. In the fall, there are many types of infestations that you may encounter, ranging from rodents to spiders and even stinkbugs.
The good news is that with the proper prevention protocols, you can be living in a pest free home sooner than later.
Maintaining the Exterior
One of the key approaches to fall pest control is maintaining the exterior. It is incredibly important to ensure your exterior does not contain easy access points for rodents or insects.
This is also a good time of year to seal up areas of your home that may result in air leakage. This is because those air leakage points also serve as entry access to pests of all types.
Where are the pests that are most likely to enter your home? There are several key entry points that are typical for rodents and insects to find their way into your house. These entry points include but are not limited to:
Gaps in the window frames and door frames
Polls where cable wires in utility lines are installed
Cracks in the foundation
Tears and holes in the window screens
Loose panels on the exterior
The attic space
Missing or loose roof shingles
This is also a time of year that you want to pay attention to your yard. Infestations can occur around your yard, especially when you have debris, woodpiles, and even excess debris of sticks and leaves in the yard.
Take the time to take any leaves and debris and grind it down into compost. This will allow less coverage for bugs and insects to potentially turn into an infestation.
Also, removing wood debris is a wise move for preventing rodent infestations. Rodents like to nest and breed inside woodpiles. Once the weather becomes cooler, they may seek refuge inside your house.
Preventing Infestations
We already mentioned the prevention of pest infestations, but what exactly classifies as an infestation, anyway?
A pest infestation means that there is an unmanageable amount of rodents or bugs inside your home. It came in that you have an entire colony of carpenter ants nesting inside your walls.
Meanwhile, it can also mean that there are dozens of mice or rats living in your garage.
Unfortunately, infestations can happen right under your nose. There are several reasons why you might encounter past infestations in the fall
First, you might run into a pest infestation when it starts to get a little cool in the evening. Rodents and bugs are looking for a warm place to live. If these pets are finding easy access inside your home, this can result in infestation as they are searching for warmth and safety.
Another reason is that the past may be in search of food. You may unknowingly attract many kinds of pests by not putting food in airtight containers. If you also do not clean your counter and kitchen floor of crumbs on a regular basis, this can easily attract pests such as ants and cockroaches.
Furthermore, deteriorating wood can also attract insects such as termites. This can be a disaster of a scenario since you might not catch a termite infestation very quickly. However, termites will slip underneath loose wood panels and create a colony inside. One day, you may choose to remove the panel and discover a termite infestation.
The steps to preventing a pest infestation are outlined in the sections above. You will want to make sure that all exterior access points are sealed off. You will also want to make sure that your home is as clean as possible, including eliminating crumbs, food, and even clutter. For example, a cluttered garage can easily attract rats and mice.
Remove Existing Infestations
What happens if you already have a pest infestation? This generally depends on the infestation at hand as well as if you were dealing with an insect or rodent infestation.
Generally, one of the first steps is detecting whether there is or is not an infestation in the first place. If there is, a pest control expert will locate the source of food and water. The pest control professional will also assess the interior and exterior of the home, determining how the insects are getting in as well as where they are nesting.
The actual removal of the infestation can vary. For example, if you have termites, a termite tent may be necessary to completely remove the colony. Many times, you will need to leave your home during different types of extermination processes. Chemicals are typically used to rid of both insects and rodents. Your family as well as your pets will need to leave the premises.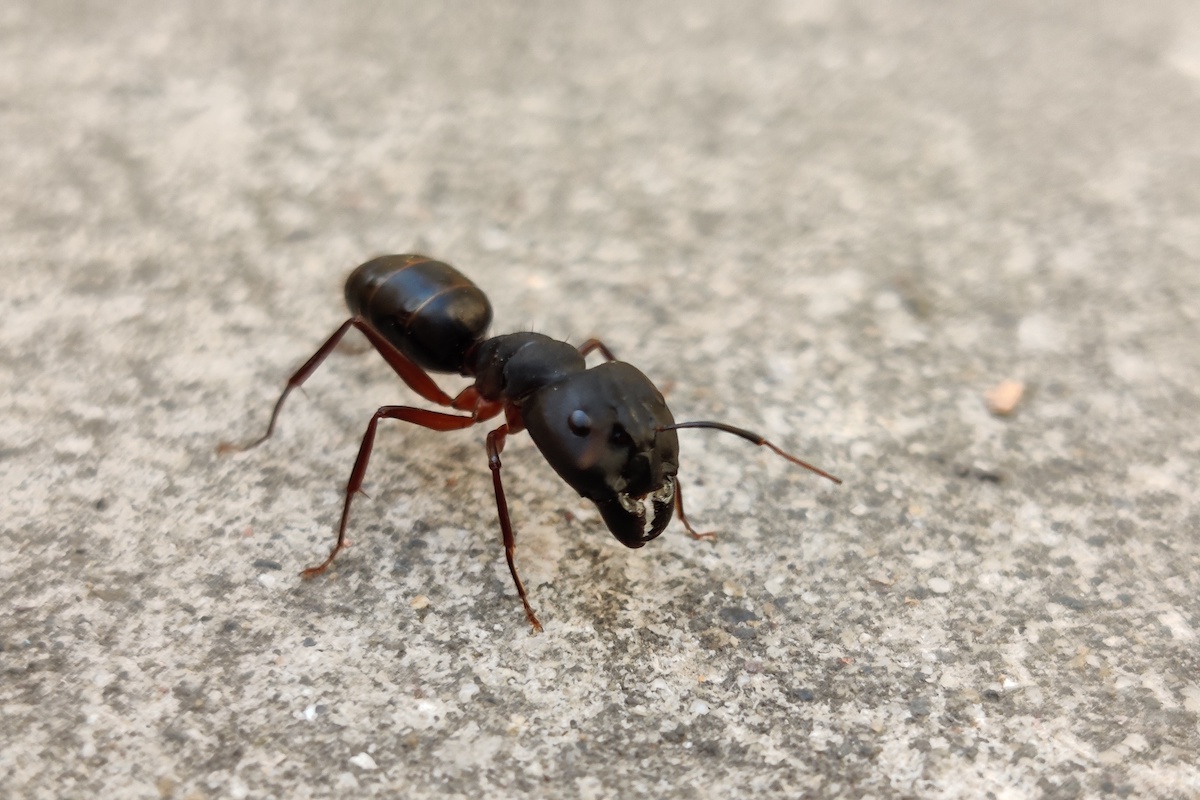 Damage Prevention to Your Home
Did you know that pest infestations can cause considerable structural damage to your home? Unfortunately, you may be spending thousands of dollars in terms of replacement or repair deriving from pest damage.
One example is carpenter ants. Carpenter ants like to live inside walls. While they do not eat the wood, they will chew it and destroy it. This includes wood beams, which can be very expensive to replace. As the carpenter ants destroy the inside of the walls, you can also compromise the structural integrity of your house.
But what about rodents? Rodents can also create a considerable amount of mess and damage, which is also very expensive to repair
For example, mice and rats have incredibly strong jaws. They can chew through literally almost anything. Mice and rats will chew through drywall, wires, and many other types of materials and belongings. Essentially, not much is safe from the bite of a rat or a mouse.
If a mouse or rat decides to chew up your drywall, it can cost up to $800 to repair.
Since their teeth are continuously growing, mice and rats have a natural drive to chew. These chewing habits of mice and rats can lead to an incredibly expensive repair bill for you.
Fall Pest Control: Preparing for Potential Winter Infestations
Many homeowners do not want to deal with past infestations any time of year, and that includes winter. The good news is being proactive now can help reduce the potential of infestations during the winter.
The colder it gets, the more that rodents and bugs want to make their way inside your home. With a pest inspection, you will be able to pinpoint all of the potential access points that may go undetected by the untrained eye. Not to mention, sealing up some of the exterior entry points can also help save you money on your energy bills.
Winter pest infestations are annoying and inconvenient. You may run into past infestation problems in the winter especially from rodents, but not to mention spiders, ants, cockroaches, and much more.
Fall pest infestation is perhaps the most important approach to preventing infestations in the winter. If you had a pest problem during the summer months that did not go away, don't delay any further. Allowing a pest problem to grow will only result in infestation over time. Getting the situation under control now will get your home prepared for the winter months to come.
If you're having problems with pest control in the fall or any other season, contact us now for help.