Often referred to as "daddy longlegs," there are about 20 different cellar spiders in the United States and Canada. They are arachnids and come in a variety of sizes. But most importantly, they swell in dark and damp spaces, like your cellar or basement.
Count on your local Drive-Bye Exterminators for immediate spider treatments, no matter how long the legs are.
Learn About the Cellar Spider
Appearance
Cellar spiders are a pale yellow to light brown or gray color. Their bodies are oval-shaped, and they can be short or long-bodied. The approximate size is between ¼ and 3/8ths inch in length. Cellar spiders have the usual eight legs, but they are very long and thin. And these spiders have eight eyes arranged in two groups of three with two in between. Have you seen a bug on the bed that looks just like this? Hurry, and contact Drive-Bye Exterminators before you have a full-blown infestation.
Habitat
The Cellar Spider loosely makes its webs with irregular shapes and patterns. They like to place them in areas with high humidity and moisture. That is why the cellar, basement, attic, barn, and sheds are perfect for these long-legged spiders.
The cobweb appearance of their webs comes from the fact that they do not take down their webs when used space is limited. Instead, they build new webs layer upon layer.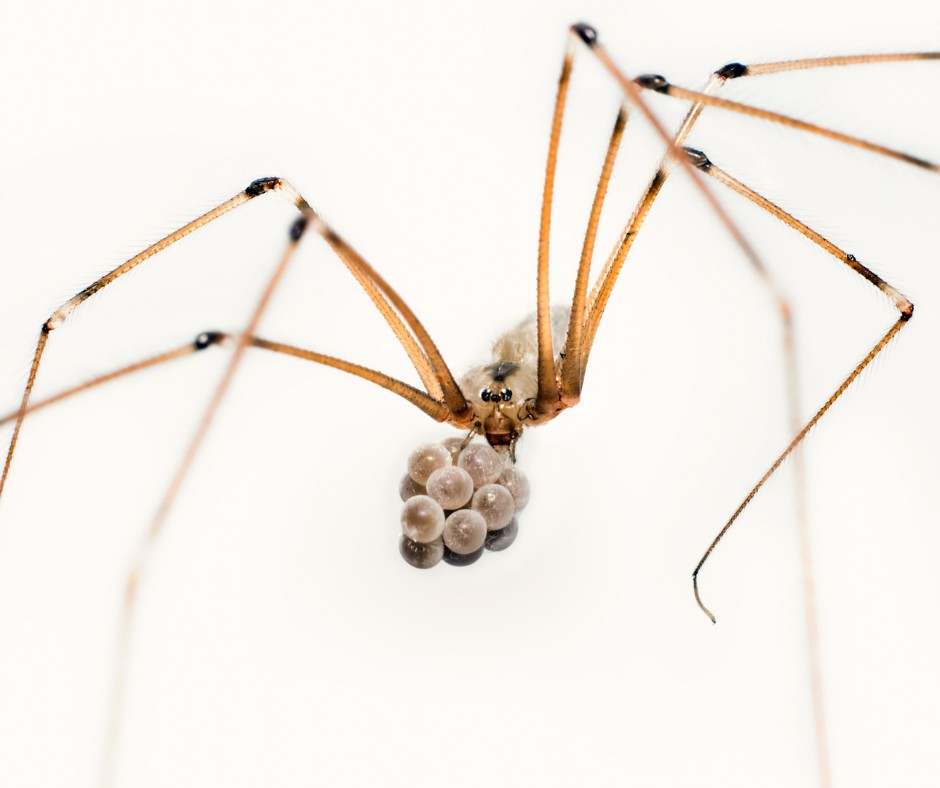 Are Cellar Spiders a Danger?
The long-bodied cellar spiders are a nuisance pest for sure. Their cobwebs are unattractive and seem to appear out of nowhere. However, they are not known to bite humans and pose no threat. So they just look bad and no more than that.
Spider Prevention
Clearly, most people prefer to keep spiders out of their homes. So, to prevent cellar spiders from getting into your home, incorporate the following into your daily routines:
Keep your attic, garage, and basement clear and decluttered.
Seal any crevices and cracks around your home.
Enclose your crawlspace.
Sweep any cobwebs that appear.
Store firewood away from home.
Install yellow bug lights that do not attract a yummy dinner for invading cellar spiders.
Set up dehumidifiers in particularly humid areas.
Contact a local and professional pest control company for an inspection and evaluation for removing all pests from your home and property.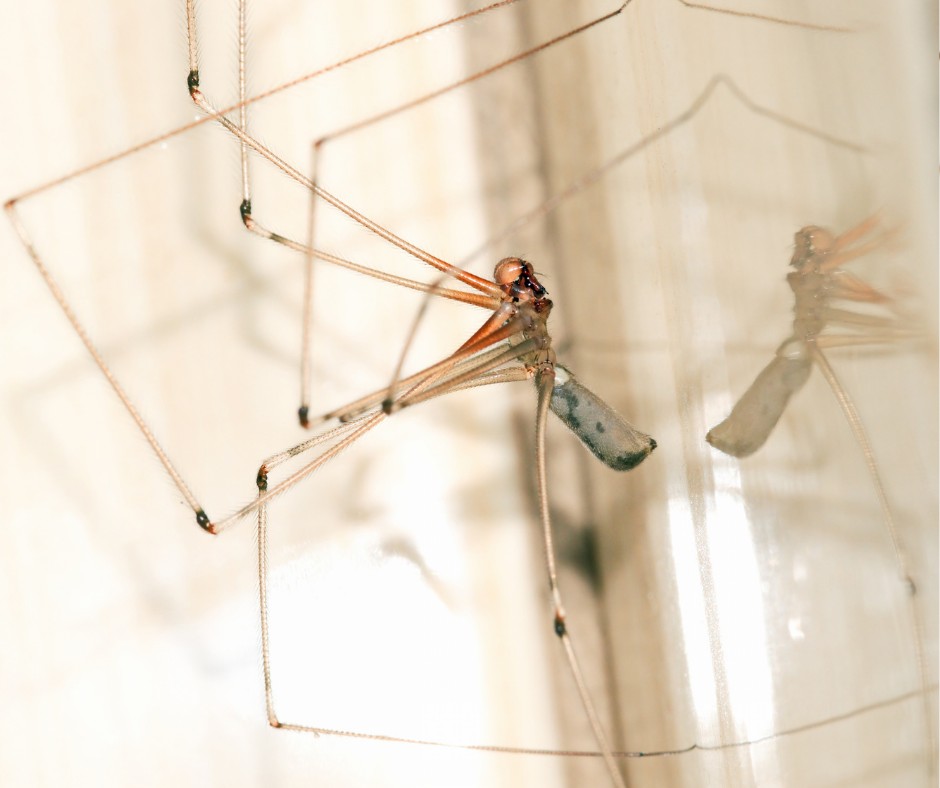 Cellar Spider Elimination
The best way to rid your home of Cellar Spiders is to sanitize and clean the remote spaces of the house often. This will eliminate the webs and the spiders too. Additionally, you can eliminate spiders and insects, but it requires a professional service. The professional application combines techniques that pose the lowest risk to your health and the environment. Make sure you hire a pest control company with experience with spiders, licensed and certified.
Drive-Bye Exterminators offers home and commercial pest control services in Pinellas County, Florida, and the surrounding areas. Family-owned and operated for over 25 years, Drive-Bye Exterminators has state-certified inspectors and exterminators. And we provide pest extermination services to commercial and residential clients. Drive-Bye Exterminators offers each client the same level of attention, professionalism, and excellence.
Request a FREE Pest Control or Termite Inspection today with the Professionals of Drive-Bye Exterminators. Contact Us Today