All About the Rover Ant
The rover ant is a unique and invasive species with abundant populations in the southern United States. Like other invasive species, such as fire ants and crazy ants, infestations can be challenging to control.
Lessen your worries about rover ants by reading the following information from Drive-Bye Exterminators. On this helpful Pest ID page, we guide you through how to identify rover ants and the best ways to prevent them from getting into your home or on your property.
Continue reading to learn all about the tiny rover ant.
Appearance
Rover ants are a relatively small ant species with a distinctive look. Their coloration varies from pale yellow to blackish-brown. But, what makes this species stand out is its proportionally large abdomen tapering to a point.
Physical Traits of Rover Ants:
1/12 to 1/16 inch

Two 9-segmented antennae

Hump-like thorax

Relatively large eyes
Behavior
The rover ant colony is smaller than other ant colonies, numbering a few hundred to a few thousand members. They are more active and abundant in the spring and summer, when the reproductive members of the colony may wander indoors in search of a mate.
Fortunately, rover ants are not considered a danger to humans. They do not sting and have not been known to bite. In most cases, people regard them as nuisance pests. If these insects make their way into a hospital, nursing home, or similar establishment, they pose more of a threat. Rover ants have been known to occasionally transmit E. coli.
When infestations occur, they are challenging to eliminate. However, you can get rid of rover ants with a skilled pest control team. Luckily, they more commonly stay indoors for a couple of days. Though, if conditions are favorable, they may nest inside the home.

Diet
Rover ants, like many other ant species, love sweets. Much of their diet consists of sugary substances, including the crumbs and syrups left behind on your kitchen counter.
Other tasty treats for the rover ant include:
Habitat
Rover ants are initially from Argentina and Paraguay. However, they have established populations in the southern United States, including but not limited to Alabama, Florida, Mississippi, and Georgia.
You may notice rover ants nesting under stones, leaves, or other yard debris. However, they will nest in other locations, including:
Indoors, they are often spotted in the kitchen or bathroom. Rover ants may nest inside electrical outlets and the walls. More specifically, these ants are attracted to moisture and fungal decay. So, to prevent rover ants, one of the best things you can do is to eliminate standing water and avoid mold growth.
Do You Have Rover Ants?
Rover ants will typically come indoors for food, shelter, and moisture. More often, their visit is brief, and the ants will leave in just a couple of days. However, they may nest indoors. Rover ants do not have any distinct signs that indicate they have infested your home or yard. Most homeowners will notice these pests when they have discovered them on their countertops or floors searching for sugary crumbs.
Preventing Rover Ants
Rover ants prove challenging to control. So, the best way to avoid a pesky infestation is to implement the following expert prevention tips:
Ensure your home and property are free of standing water and excess moisture.

Immediately repair any plumbing leaks to further eliminate moisture.

Trim trees and bushes, especially near the home's exterior.

Repair the cracks and openings in the home's structure, including doorways and windows with old or worn rubber.

Quickly clean up food crumbs and liquid spills.

Take out your trash regularly.

Remove piles of debris from the yard, like bricks, stones, yard trimmings, and leaf piles.
Last but certainly not least, schedule regular pest control services with your local professionals to lessen the chances of pest infestations.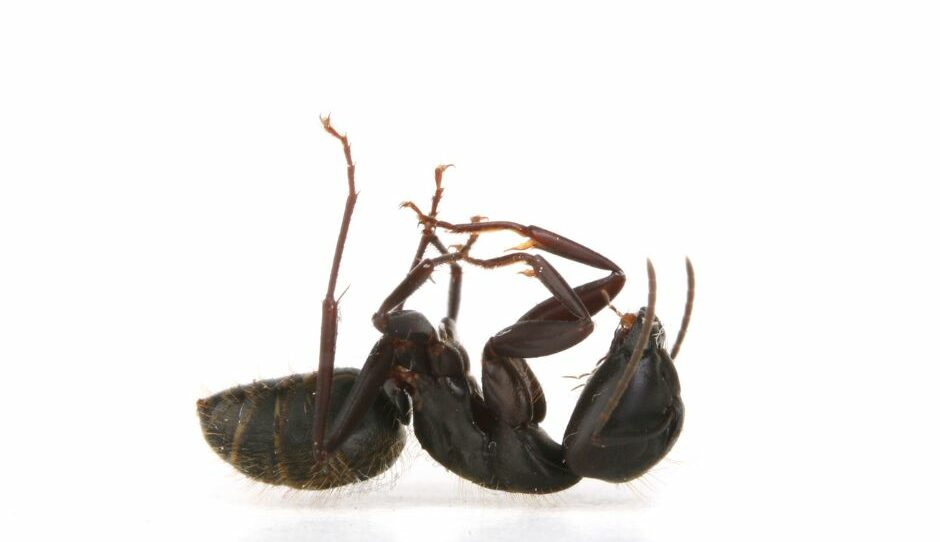 Eliminating the Rover Ant
Invasive ant species are some of the more difficult insects to get rid of, especially when attempting to do so on your own. With Drive-Bye Exterminators, you'll be confident that these tiny pests will be eliminated in no time.
If you have spotted rover ants in your home or on your property, give us a call. The Drive-Bye Exterminators are Clearwater's most reliable pest control professionals. We'll quickly get rid of the rover ants causing you trouble. So, reach out to our skilled team today!